Launched in February 2003, Ready is a National public service campaign designed to educate and empower the American people to prepare for, respond to and mitigate emergencies, including natural and man-made disasters. The goal of the campaign is to promote preparedness through public involvement.
Ready and its Spanish language version Listo ask individuals to do four key things:
---
---
Lanzado en febrero de 2003, Ready es una campaña nacional de servicio público diseñada para educar y capacitar al pueblo estadounidense para prepararse, responder y mitigar emergencias, incluidos desastres naturales y provocados por el hombre. El objetivo de la campaña es promover la preparación a través de la participación pública.
Ready y su versión en español Listo les pide a las personas que hagan cuatro cosas clave:
---
---
Learn how you can help your community before, during and after a disaster or emergency.
Volunteer & Donate
During disaster response, affected communities depend heavily on local and national volunteer organizations to provide trained volunteers and much-needed donated supplies. Get involved today by donating to or volunteering with a reputable organization.
Image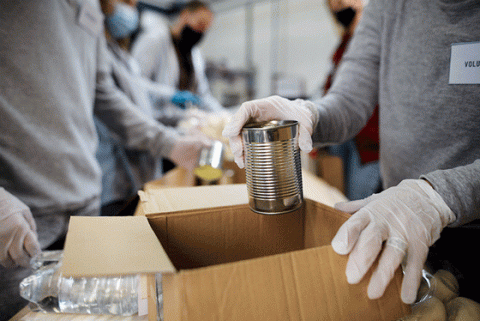 Join a Community Emergency Response Team (CERT) program and get trained on basic disaster response skills, such as fire safety, light search and rescue, team organization, and disaster medical operations.
During a disaster, you can donate to a reputable organization of your choice through the National Voluntary Organizations Active in Disasters (NVOAD), and volunteer to respond to disasters and help your community. Remember, after a disaster, the best way to help is to donate cash to nonprofits organizations.
Volunteer with your local community or a national organization to support preparedness efforts in your community.
Train & Educate
You could help save countless lives by taking simple actions to prepare your community or organization for a disaster before one strikes. FEMA offers free trainings and education tools to train yourself and others on the best ways to prepare for, respond to, and recover from a disaster or emergency.
Image